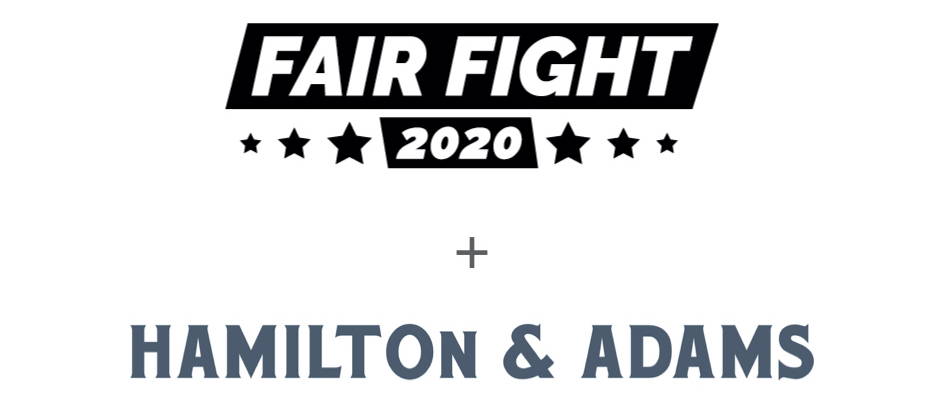 Join our Fight for Free, Fair, and Secure Elections in 2020 By Shopping With Us.
The 2020 election will carry historic consequences. But foreign interference and sophisticated voter suppression threatens our ability to freely elect our leaders. If we start early and work together, we will ensure that every American voter's voice is heard and that Democrats up and down the ballot win.
Fair Fight 2020 is building voter protection teams with Democratic state parties or local allies across the country to protect the right to vote.
We're doing our part to help make sure everyone can exercise their constitutional right to vote. $10 for every shirt sold will be donated to FAIR FIGHT, the national voting rights organization founded after the 2018 mid term elections. you can learn more about this organization here.